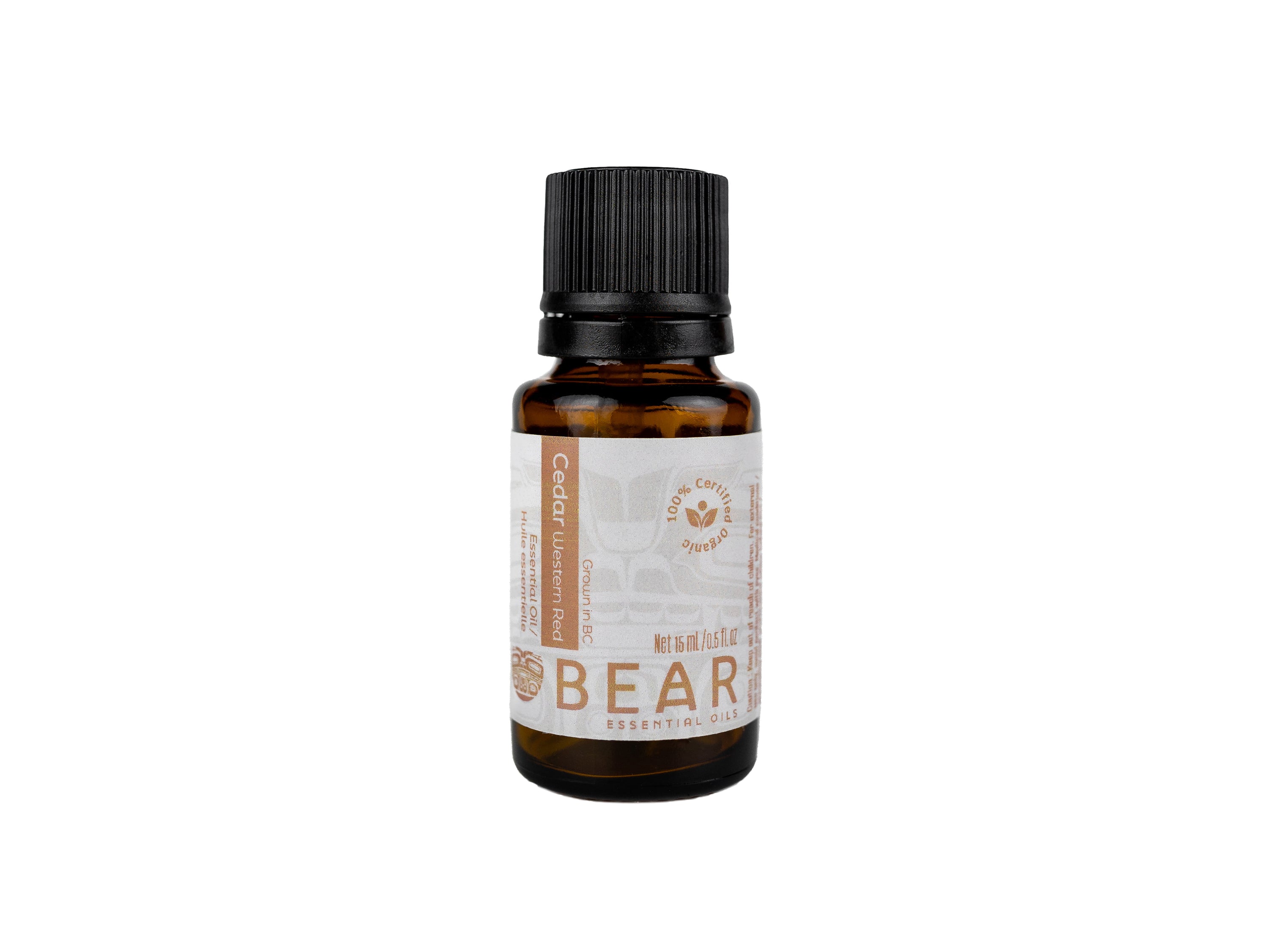 CEDAR - WESTERN RED CEDAR | GROWN IN BC
Description
Details
Quality
Returns
An earthy, comforting and woodsy aroma to cuddle up and wind down with. This wildcrafted oil will be as integral to your R&R routine as it is to Northwest Coast Indigenous Peoples' ways of life: from weaving baskets and regalia, to building big houses and family heirlooms. Need sacred in a snap? Western Red Cedar oil.
About The BC Wildcraft Collection
Wildcrafted oils are pressed from plants that were harvested within their wild environment. This method of horticulture is world-renowned for its sustainability because of its reliance on land stewardship and natural growth cycles—instead of land-altering agricultural practices and synthetic chemical tools.
Suggested Pairings 
Sandalwood, Atlas Cedarwood, Black Pepper, Rosemary, Cypress, Clary Sage, Juniper Berry, Grand Fir
How to Use
Add 5-10 drops to a diffuser | Add 5-10 drops to dryer balls or 10-20 drops to unscented laundry detergent | Add 5-20 drops to 1 tbsp of carrier oil (any vegetable oil will do) and swish into a bath.

Cautions
Do not drop directly onto clothing or linens. Do not add essential oils directly to a bath or skin. For safe topical use of all essential oils, first dilute them with a carrier oil. Start at the lowest dose, adding more as desired.

Keep out of reach of children. Do not use if pregnant or nursing. Avoid contact with eyes; if this happens, rinse with vegetable oil. Do not use internally unless instructed by a licensed aromatherapist or physician.
Due to our commitment to zero-waste, all products will be in their 2021 packaging until stock runs out.
Thank you for supporting our sustainability pledge.
Due to the nature of our products, purchases are non-refundable. Bear Essential Oils places extreme care into packaging products for shipping. However, if shipped products arrive damaged, please email us or use our contact form within (5) days of receiving the package with photos of the damage and a replacement will be mailed out at no charge.
CEDAR - WESTERN RED CEDAR | GROWN IN BC